Lessmore at Goodesign 2013 - Milan Design Week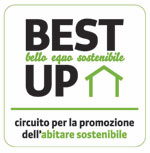 GOODESIGN 2013
LAVORARE BENE /ABITARE MEGLIO
Cascina Cuccagna
Via Cuccagna 2/4 ang. via Muratori 20135 Milano
9-14 aprile 2013
OPEN:
9-12 April >10:00-22:00
13-14 April >11:00-23:00

8 aprile: dalle 10.00 / entrance for press and industry insiders
9 aprile: dalle 10.00 /Open to the public

The latest novelties by "Giorgio Caporaso" Ecodesign Collection are presented by Lessmore brand in Cascina Cuccagna within the GOODESIGN event at the Milan Design Week 2013 from 8 to 14 April,
GOODESIGN is an international selection of beautiful and responsible design: companies, designers, artists and self-producers exploit know-how and innovation.
Room 7 - Caporaso Ecodesign Collection -
"Ecodesign Collection" has for the first time ever, the charm, the colour, the presence and the smell of wood. The famous X2Chair, the versatile More Light cubes, the Moretto modules and the ToBe vases debut in Cascina Cuccagna in their 'wood' version.
New beautiful, functional, modular and sustainable furnishing solutions but this time definitely 'organic'. Can a bookcase look like a forest or a rock face? Can a little table look like a Nordic landscape? Thanks to the new entries of the Ecodesign Collection, it is now possible. Scandinavian lichens living off just the humidity of the air and that do not need watering have come to form some special modules of the More Light system, and a new version of the TAPPO table, giving us the opportunity to place books and other items on furniture with a particular plant corporeity. And the More Light system never ceases to surprise with its modules made in new shapes and finishes made from the finest sheets of stone.


»

Invitation Card
»

Press Kit: GOODESIGN Cascina Cuccagna – Milan 2013 | Wood finds "Ecodesign Collection" by LESSMORE

A collective grouping of international social environmental design
Espongono:
!ZZURBA | ARCH'ES | ARCHITETTI AMBULANTI ASSOCIATI | CAPORASO ECODESIGN COLLECTION
| C-FABRIEK | CIVETTE SUL COMÒ | COTTON & WOOD | DE MURA | DEGNI DI NOTA |
EUTOPIA/VIPOT | F.LLI LEVAGGI | FEDERICA BUBANI | FLOWERSSORI | GENNARO CASSIANI |
GREENTRENDESIGN | HENDRIK' | INTEGRAL STUDIO VINACCIA / NEMES | L'AGORÀ DI CUCCAGNA
| L'ESSENZA E L'ECCESSO | LEFTOVER/STUDIO 427 | MARZIA MOSCONI | MUST GALLERY |
NAUTINOX | NO CURVES PER TESA® | NUUP | OUR HOUSE | RE-DO STUDIO | REMIDA/ALTREMENTI
| RIVAVIVA | SABINA BELFIORE LUCOVICH | SANTOVETTI STUDIOLAB | SERGIO CALATRONI |
STONE WEN | STORIES OF BELONGING | SYSTEMA BAMBOO | VICOLO PAGLIA CORTA
For press folders and high resolution images send an e-mail to: